Learn how to cook/bake meals, supplemental yumminess for your diggity-dog's kibble AND treats! I also will explain the benefits of all ingredients we use, as you have fun and  get hands-on cooking and baking experience for delicious, healthy food for your dog.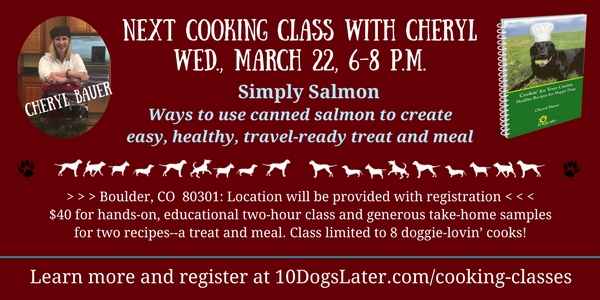 INVEST AND REGISTER BELOW: Two Steps

YOU MAY RSVP THROUGH MONDAY, MARCH 20, 2017.

---
1. Step One of Two: Invest in the Mar. 22 Cookin' for Your Canine Cooking Class

Image at right shows how you can pay with credit card, instead of PayPal–or pay with PayPal.
$40 for W, Mar. 22, Cookin' for Your Canine Class: "Simply Salmon"
---
2. Step Two of Two: Register for the Wednesday, March 22, 2017, Class
Invest and register no later than Monday, March 20.

---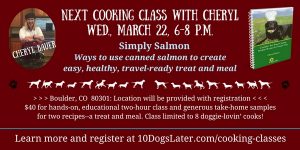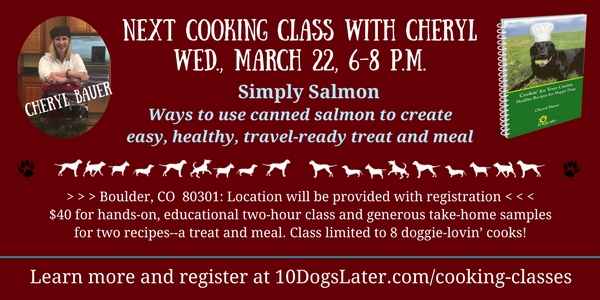 Contact Cheryl if you have questions about this Cookin' for Your Canine class.